Passionate about Healthy Living!
Meet Mara
She lives in a rural community in Decatur, Indiana. In 1994 she had a minor accident that left her with a major health concern known as Reflex Sympathetic Dystrophy (RSD / CRPS).  She has been traveling on her own healthy living and health and wellness journey since then. She is very excited to share with you from her own experiences and education how you too can create healthy habits and regain your health.
Mara has had to combine many different types of modalities to regain her health and improve her quality of life. She became a Certified Aromatherpist (CA), Certified Herbalist (CH), and Certified Natural Health Professional (CNHP). Mara continues her healthy living lifestyle and journey today as she continues to learn and share. She offers over 20 years experience in managing her own chronic pain and has worked with many others offering chronic pain support and health coaching. She understands how hard it is to regain your health and how important it is to begin your journey to a life of Healthy Living!
Health and Wellness is making an effort to develop a lifestyle full of habits that will
help you focus on preventing illness and prolonging life.
If healthy living for a life of health and wellness naturally sounds like work, it is!
Don't panic! Each journey begins with a step or a healthy habit. I am here to help you do it! Learn more about Mara.
Healthy Living Resources
INFORM Metabolic Age Support Program
Take back your Weight and your Microbiome!
Start Transforming your Health Today!
Some of our Favorite Products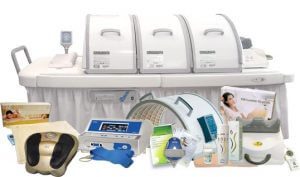 SOQI Natural
Health & Wellness Products
Energy Wellness Products
Natural Remedies with
Vitamins, Herbs, Supplements
Nature's Sunshine Products
Aromatherapy Products
Roll-Ons, Inhalers, Herbal Salves, Skin Care
AskMara Aroma Products
Water Filtration Products
Counter Top, Whole House, Shower
Get Healthy Water
EMF Protection
Energy Balancing Products
Some of our Healthy Living Blog Posts