If you aren't feeling as well as you think you should and you are ready to feel better, we can help! As a Natural Health Consultant and Health Coach and an individual who has managed her own health concerns from RSD / CRPS for over 20 years, I want to help you develop YOUR wellness program using a variety of tools and therapies that will fit YOUR needs. Managing my own health challenges gave me an insight I don't think I would have if I hadn't had to deal with chronic pain and the complexity of symptoms from RSD / CRPS. During my own journey I definitely learned to take charge and participate in my own well-being.
As a Natural Health Consultant, one of the most important things to know is that choosing to take a holistic approach to your health is definitely not about taking a pill and feeling better in an hour. Taking a more natural approach to your wellness allows you to learn about healthy lifestyle habits and taking a look at the whole you – body, mind and spirit! Your journey with us is going to be unique. It is based on what YOUR goals are. Every journey usually involves combining several different types of natural therapies. These natural therapies often include focusing on healthier lifestyle habits, cleansing and detoxification, herbal and nutritional supplements, and Aromatherapy or Bach Flower Essences for emotional support.
These therapies are very helpful during your transition to a healthier lifestyle and a healthier you. Our main goal is to help you bring your body back to balance! We offer several different options to help you do that. If you are wanting to learn more about maintaining your health, wanting to know which supplements may be right for you, need help dealing with a minor concern, wanting to shed some pounds, or living with chronic pain we have an option that can help!
Natural Health Consultant Options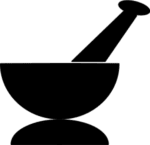 Body System Analysis – FREE
The Body System Analysis is a questionnaire that utilizes a systematic approach to wellness. It is based on the principle that every disease or symptom has a root cause. Root causes are classified into five categories including mental and emotional stress, nutritional deficiencies, physical trauma, toxic overload, and basic physical and/or emotional makeup. It also analyzes the 11 main systems of the body: digestive, hepatic, intestinal, respiratory, urinary, circulation, nerves, glandular, structural, immune, and reproductive. The purpose of this questionnaire is to determine which body system is in need of the most nutritional support.
This system is based on a natural "A, B, C" approach to wellness. Activating, Building, and Cleansing is what the body does with the right nutrition to bring itself back in balance. After reviewing your answers, we can discuss the nutritional support options for your weakest body system with you. This systematic approach looks at the body as a whole and is done to determine what nutritional support is needed to strengthen that system. Symptoms don't just appear at random, they tend to be the result of a weakened body system. As a natural health consultant, it is our goal to assist you in supporting your root cause or weakest link, by making suggestions for bringing the body back in balance.
Take the FREE Body System Analysis. Once we receive your completed form, we will contact you for a FREE phone Consultation where we might ask you a few questions and review with our product and healthy living suggestions.
Emotional Balancing with Bach Flowers
Supporting your emotions as you deal with daily stress can be challenging. During your daily journey you may find yourself in need of some emotional support for all these varied emotions. Bach Flowers work wonderfully for providing you with the emotional support you need, and they are safe for everyone to use. In fact Bach Flowers are a perfect addition to your current program no matter what that program is. If you are interested in learning more about Bach Flowers and their benefits and having a custom remedy created for you, you can begin learning more here, Bach Flower Remedies.
Healthy Habits Challenge for a Healthier You! – (coming soon)
The Healthy Habits Challenge is  about 8 basic habits needed for a healthy lifestyle. They came to me during my own journey toward wellness and after I began working as a natural health consultant. Over the past several years, during my meeting with clients, I kept reviewing the same topics. These topics would include: eating good food; clean water; moving your body; basic supplements for supporting overall health and/or your weakest body system; bowel elimination and cleansing; detoxifying your environment; managing your emotions; and the importance of faith and having a good support system. It's a fact that living a healthy lifestyle and following many of these 8 healthy habits can reduce your risk of developing a chronic disease. Many of may already have a chronic disease and want to just feel better. This Challenge will guide you through developing these habits so you can improve your overall well-being.
IN.FORM Program for a Healthy Weight & a Healthy Microbiome
The IN.FORM Program is for everyone who wants to shed some weight and take back their health. It not only includes the basics of a healthy lifestyle it offers you a 13 week online educational weight management program. This program has been clinically studied for weight management and combating metabolic syndrome. Metabolic syndrome is the term used to address a set of risk factors that include fatty liver, high blood pressure, high blood sugar, and unhealthy cholesterol and triglyceride levels. You will not just learn the basics. You will learn about maintaining a healthy weight, building and supporting your digestive and immune system, thyroid and adrenal health, natural ways to manage stress and help you sleep, finally achieve gut health and improve your microbiome, and actually turn your metabolism back on!
Individual Natural Health Consultations
If you are looking for one on one consultations and coaching, this option is for you! We offer a detailed form which allows us to assess your lifestyle habits, nutrition, and gives us a look into you as a whole person – body, mind and spirit. This assessment helps us determine what lifestyle changes may benefit you, if it's time for you to cleanse and detox, and what your supplemental needs are for general support or to address an area of concern you might have. We also support the emotions with Bach Flowers and/or Aromatherapy. A Custom Bach Flower Remedy is included with ALL Initial Consultations. We may also incorporate different therapies such as pH testing, Iridology and Bio-Kinesiology or Muscle Testing. We utilize the BDORT (Bi-Digital O-Ring Test).
If you are ready to work with someone one on one and begin your journey toward wellness, we are ready! Natural Health Consultations available Online or in our Office. The Initial Consultation takes approximately 1 hour and is $100.00. Get Your Individualized Natural Health Consultation
Follow Up Consultations – usually 30 minutes – $25.00
Once you purchase through PayPal, you will be re-directed to Our Online Natural Health Consultant Form.
We and we will also send you an email with our Disclosure/Consent Form.
If you have any problems, please contact our office at 800-728-2425 to schedule!