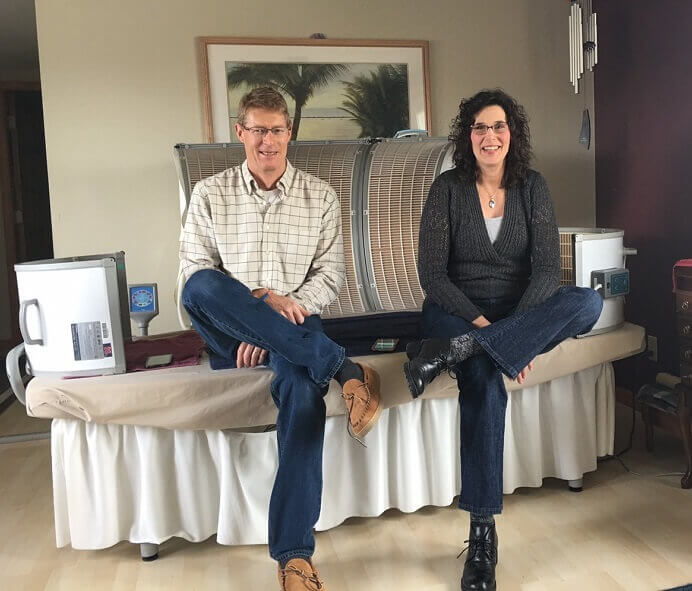 It's time to take back your health!
Learn Healthy Habits – Change the Way you Feel!
It isn't a secret that avoiding tobacco, eating healthier foods, drinking water, exercising, and getting enough sleep are essential to preventing chronic disease and promoting health. The Healthy Habits Healthier You Program is all about helping you create healthier habits to improve the way you feel and it's FREE!
Did you know that according to the CDC, many of today's chronic diseases are preventable? They are not only preventable, you can reduce your risk of getting a chronic disease or improve your current health by developing healthier lifestyle habits. It's upsetting to me that most of the deaths in the United States and globally are the result of diseases that can be preventable. The Top Lifestyle Diseases include, certain types of cancer, heart disease, obesity, type 2 diabetes, high blood pressure, chronic lung diseases, and fatty liver. Many of these diseases can be prevented by creating healthier habits. Through education, lifestyle habits, and natural products and therapies, you can turn your health around or maintain what you have! An ounce of prevention is worth a pound of health. Let's not become one of these stastics shared by the CDC – 6 in 10 people are living with a chronic disease (listed above) and 4 in 10 will actually develop 2!
Why the Healthy Habits Healthier You
I had my own struggle regaining my health after an accident in 1994. I was diagnosed with a chronic pain, neuro autoimmune condition known as RSD / CRPS (Reflex Sympathetic Dystrophy aka Complex Regional Pain Syndrome). My struggle back to health was horrific, long and exhausting! After being introduced to a more holistic approach to health care in 2005 I started feeling better. I began to make lifestyle changes, eating a healthier diet, focusing on restoring gut health, added some supplements and found the SOQI Wellness Products. All of the things I did helped me regain my health and I want to share what I found out with you so you can change the way you feel!
FYI, I also  continued my education in holistic and natural health and am working as a Certified Natural Health Professional. I also facilitated a chronic pain support group for over 15 years and still offer one on one support via the phone. Helping other people focus on rebuilding their health is what I do! Living with less pain, inflammation, fatigue and maintaining a healthy weight is what it's all about!
Only you can Decide to Live a Healthy Lifestyle
It's time to change and start focusing on living the life you want by changing your habits – one habit at a time! The only regret I have looking back is that I chose to wait 11 years to do it! Don't wait like I did for something to happen to you, forcing you to make changes. Be proactive and start making changes today. It's always better to "do it because you want to, not because you have to". Only you know how you really feel. Only you can decide to make changes.
About the Healthy Habits Challenge
This challenge focuses on the 8 habits I focused on during my recovery. If you focus on them  you are going to feel way better. It is going to take some time to implement all 8 of the key healthy lifestyle habits. However, in just 30 days you are going to be on your way to healthy living, feeling better, and having more energy. It's best to start with small, achievable goals and adjust as needed.
How to Build Healthy Habits
Pick a habit (best to start with water) and practice that habit on a daily basis for 30 Days. It usually takes 30 days for a new practice to become habitual. Over the course of the next 8 months, you are going to create 8 healthier habits and transform your health. It may seem like a long time, but slow and steady always wins the race. Sticking to your new habit is going to require a lot of focus. If you think about it, it really isn't a long time. I felt bad for 11 years. Once I started creating new healthier habits, learning about them, understanding the why of them and living them, my pain was 85% gone in under a year! How amazing is that? Remember, Don't push yourself too hard – allow yourself the time and space to adjust each step at your own pace.
8 Healthy Habits for Creating a Healthy You
The following are the 8 areas covered in our Healthy Habits Challenge. Some of them may seem basic to you, however, this free 13 week program was written so you understand why they are important and include tips on how you can easily achieve them. Taking time to educate yourself on healthy habits is essential to creating lasting change. Research various types of healthy behaviors and determine which ones work best for you. Look for new ideas in books, magazines, and online sources about how to eat more nutritious meals and create healthier daily routines. Knowing the why behind your changes will help keep you motivated throughout your journey.
Hydration and Clean Water.
What is Healthy Eating?
The importance of Keeping your Body Moving.
What is Gut Health and Why is it so Important.
Why should I add Supplements to my Wellness Routine. Do you have a weak link?
What are Toxins and why Should you Limit your Exposure
Support and Balance your Emotions. Exploring Natural Remedies.
Social and Spiritual Support.
It is also helpful to have a support system while you are working on building new, healthier habits. Lean on friends, family, or professionals who can provide motivation and encouragement. Remember, you can call me or email me anytime. Their enthusiasm will help you stay committed and remind you of why you began your journey in the first place. Seeking out peer groups or professional counselors may also have great benefits for your progress.
Are you ready to start creating healthy habits so you can create a healthier lifestyle and reap the benefits? If so, what are you waiting for Join this FREE 13 Week E-mail Program!
As a participant of the Healthy Habits Challenge you are aware of and in compliance with our
Heathy Habits Disclaimer and Terms